Mutual Trust Advisory Group – Fort Myers, Florida
Mutual Trust Advisory Group wanted to work with a Christian-owned branding agency to position them in the fee-only financial planning industry. We conducted interviews with current clients, provided a competitive and SWOT analysis and developed new messaging and a new marketing plan. We also developed a new logo to reflect their culture of a servant's heart.

Virginia Commerce Bank
Virginia Commerce Bank was poised to expand – and that they did! Vintage Juice Brand Marketing gave their brand a face-lift – from positioning and messaging, to logo, to all signage, to web, advertising and all collateral. We managed marketing, PR and branch openings as well.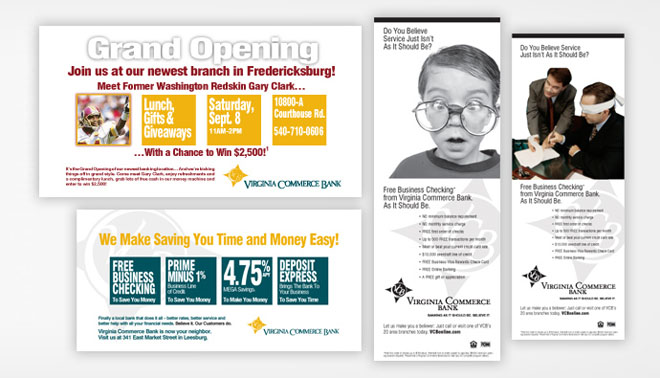 Wells Fargo Financial
Vintage Juice Brand Marketing developed a clever direct mail campaign for recruiting for Wells Fargo Financial. And, it worked, well. Ask us about the details and results.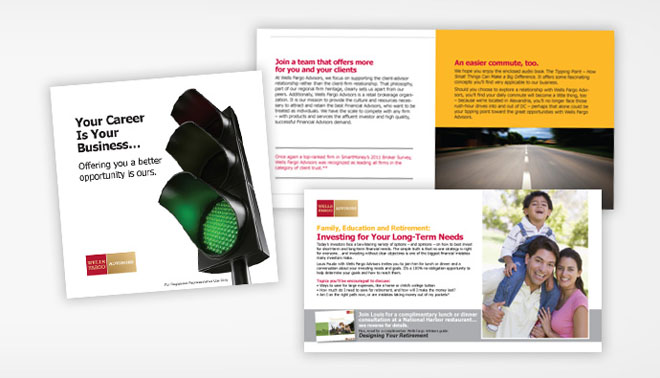 Merrill Lynch
When you are looking for customers, don't just sell to them, invite them to dinner, it works! A direct mail campaign created for a financial advisor at Merrill Lynch.