The team keeping the creative juices flowing.
Vintage Juice Branding & Marketing Agency creates distinct brands that get noticed. Our strategic marketing reaches your most profitable target audiences with the answer to the all important question "What's in it for me?"
---
heidi o'leska – brand development and marketing strategist
the why?: "Happy clients! My passion is to help organizations define their differentiators and most profitable target audiences. Together, we'll discover the best marketing tools to reach those audiences with the "ah hahs" we discover to increase  sales AND profit margin." 
seeds: Love all things vintage 50's and 60s. Started working in the restaurant biz at 14 years old, parlayed those "people skills" and knack for marketing and appreciation of creativity (inspired by her brothers, one an artist, one a musician) into developing brands and marketing strategies for clients from the financial and technology industries to retail, professional services and the hospitality industry.
education: MBA Marketing, BS Marketing
stats: Fairfax, VA native, married to Joe, four-legged son is Luke (often heard in the background of a conference call). Live in Lakewood Ranch, FL
fruit: Heidi O'Leska has developed brands and marketing strategies since 1994. Her belief that every brand must stand out and marketing efforts must reach a very targeted audience in a very creative way, over and over is the basis of her success. She is passionate about helping her clients discover their "why" and bear fruit in all of their marketing endeavors.
favorite wine: do I have to pick just one?
comfort food: charred medium-rare rib eye, anything with black truffle oil and real popped popcorn with lots of butter and salt! (best served with Champagne)
music of choice: anything with a fiddle, steel guitar and a 'twang
favorite story: the good news of Jesus Christ.
rich schmidt – chief creative guy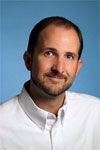 the trailer: The true tale of helping clients see the light via great design… proud of their company's image, a Vintage Juice client becomes more confident – and more successful – in all aspects their business.
opening scene: A graphic designer sits at his Mac with a large cup of coffee and a mind full of ideas on how to make a message resonate with the customer. Inspiration strikes and his hand grabs the mouse…
flashback: We see that our hero's career began in journalism and copywriting before a chance encounter with an artist pushes him to graphic design.
antagonist: The evil deadline. Just like any horror movie… when you think it's gone (cue Psycho shower scene music)… It's Back!
plot twist: Creating a great logo or advertising campaign turns out to be… fun! Even the client enjoys the experience.
storybook ending: Just like Forrest Gump, our hero finds that following his moral compass and staying true to customer service and attention to detail always leads to greater rewards. Fade to black, roll credits.
james donley – web designer & programmer / photographer / videographer / plays a mean Cajon / fan of unnecessarily complex titles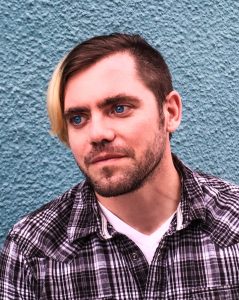 Self-proclaimed "jack of all trades." James has worked in a number of creative industries and because of that has experience and skill in a number of areas. This includes web design, graphic design, photography, videography, music creation, audio engineering, oil and acrylic painting, and so on. James also recently graduated from Seminary and is perusing a path towards ordained ministry.
What does this mean? Well it means quite a bit. Normally between artists and designers there is a disconnect which can require a lot of time and resources to bridge. Communication, vision, color scheme, changes… But when you have a team member with experience in each element it can save large amounts of time, money, and head aches. And when the project is all done you can take a trip to one of Arlington's local bars, watch him play some mean guitar, and share a drink.
robert gil, jr. – social media manager / bi-lingual /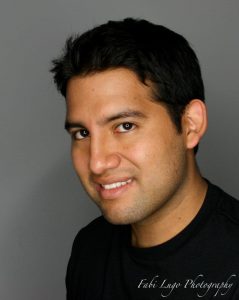 The Millennial Guy. After graduation from Virginia Polytechnic Institute and State University (Virginia Tech) and New York Film Academy, Robert pursued a career in acting (NYC & LA) his creativity in business.
With the never-ending evolution of the Internet, changing algorithms and social media trends he found his passion in learning all things digital and how to best integrate those marketing tools to benefit our client's bottom line.
The Fruit. Belief in a positive and happy life: "I take to time to pay attention to the wonderful world we live in, the different types of people we can learn from and the endless possibilities of new experiences out there!"
Secret. Don't tell the other Millennials, but he loves good ole rock & roll from the 60s & 70s.