Virginia Commerce Bank was poised to expand – and that they did! Vintage Juice partnered with them as they grew from 3 locations to 18. We gave their brand a face-lift – from positioning and messaging, to logo, to all signage,  web, advertising and all collateral. We managed all marketing, PR and branch openings.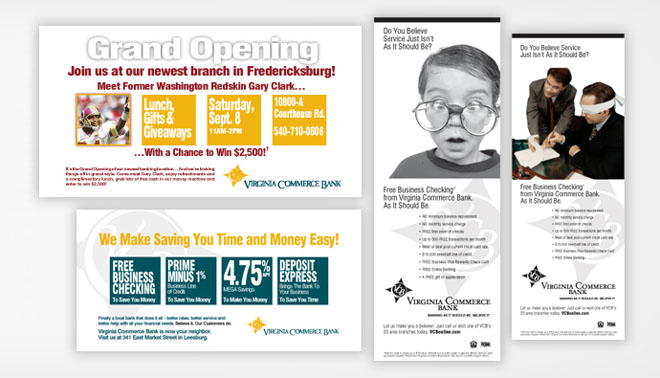 Wells Fargo Financial
Vintage Juice Brand Marketing developed a clever direct mail campaign for recruiting for Wells Fargo Financial. And, it worked, 50% of those reached, responded to the promotion, and the final goal of the promotion –  hiring 10 financial advisors – was accomplished. Ask about the details.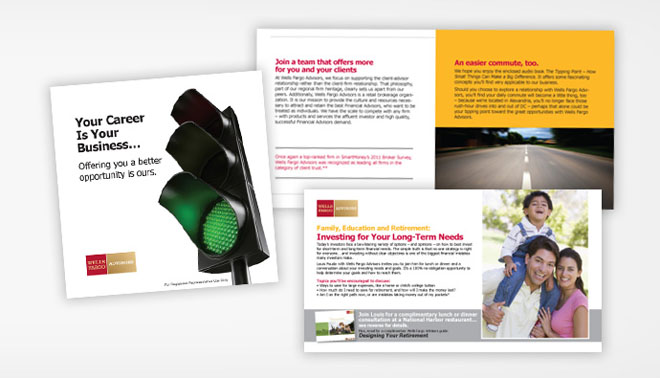 Merrill Lynch
When you are looking for customers, don't just sell to them, invite them to dinner, it works! A direct mail campaign created for a financial advisor at Merrill Lynch.