Shade
Shade is a non-profit in Tanzania, Africa helping children with Albinism who are rejected, forgotten and hunted, break the chain of poverty and despair.  Shade builds communities of strength and belonging for children with albinism. Shade asked Vintage Juice to assist with re-branding – name, tagline, messaging, positioning and marketing plan. Previously Living Hope, the name and messaging did not convey the distinction of their amazing ministry. Shade has real meaning to the children and their families literally and spiritually.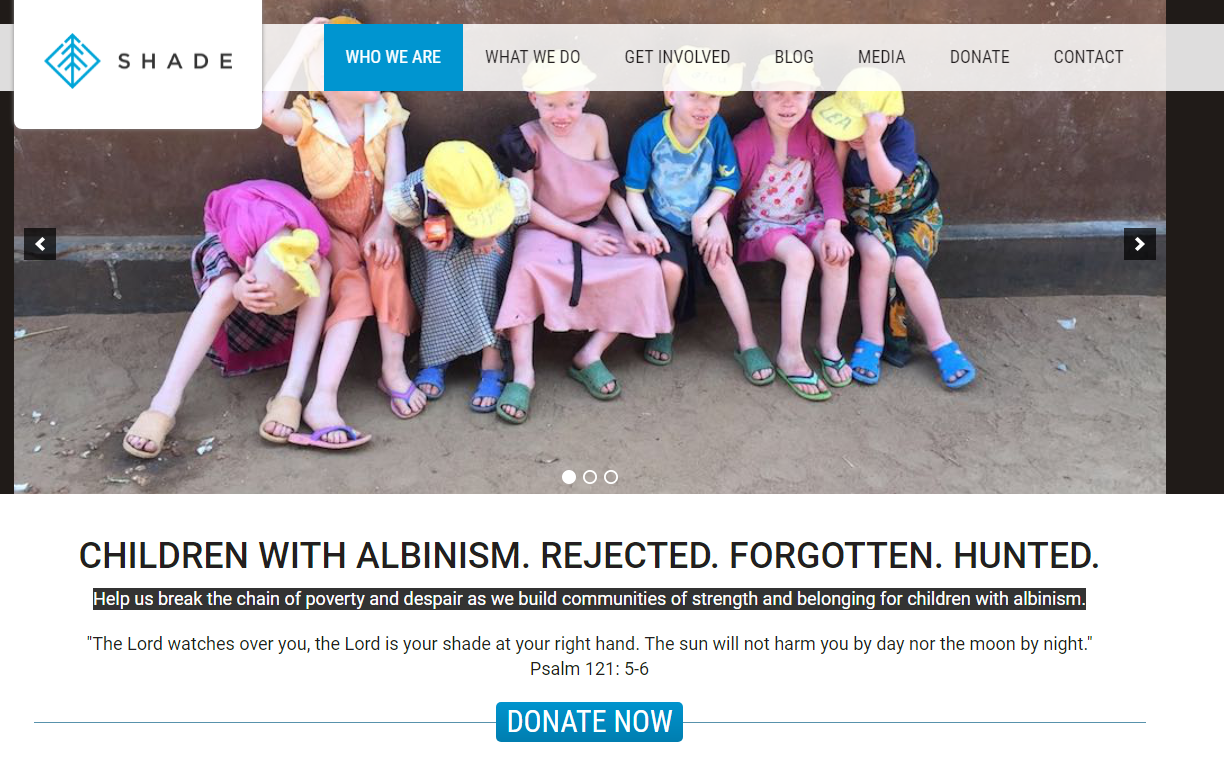 Jill's House
Jill's House is a Christian non-profit in Vienna, VA that offers families with children with learning disabilities respite. Children stay over night one or two nights and enjoy the time of their life. At the same time, parents and typical siblings have time to rest. It is a precious gift to marriages, single Moms and their children. Vintage Juice assisted with re-positioning, new messaging for each audience, marketing plan to reach donors and a new look and feel through website and all marketing materials.

Miller Oil Foundation
The non-profit arm of Miller Markets and Miller Oil, Miller Oil Foundation – Community Inspired, Community Focused –  is managed by the Miller family. We created a brand that best represented the heart of each family member for the various charities they supported. The logo represents the five family members that manage the foundation, the tagline represents their desire to support the Hampton Roads/Norfolk community where their children were raised. Vintage Juice Brand Marketing also created and developed the web site and site architecture.