#AlexandriaVA #MarketingAgency
Facebook, Twitter, Google+, Pinterest, Instagram, LinkedIn, your BLOG might not be producing a line out the door at your business every day, but one thing is for sure, the insights social media provides about your target audience is bountiful.
Whether retail, hospitality, medical, B2B tech, association or non-profit – there are quality insights offered by social media (for free) to help guide your marketing efforts. Research that used to cost a pretty penny to obtain.
With the addition of the global roll-out of Facebook's redesigned "Like" Button or Facebook Reactions, we now know whether the audience loves, thinks its funny, whether they are "wowed", sad are angry.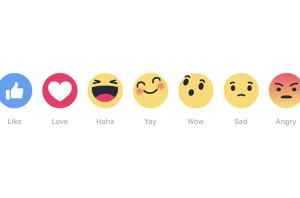 Review your posts over several months, is there a commonality among those commenting? Women, men, younger, older, where do they live? What content is commented and shared the most (hint, do more of that).
It also points to the type of service, offering or mission that would interest them.
For example, if you own a restaurant and the post/tweet about the new craft brewery that opened in your neighborhood received twice the number of Likes, Loves, Wows than a post about Chardonnay varietals, offer more beer events, and/or a better selection of craft beers. It might also point to the fact that the majority of your audience is male, is your menu appealing to them?
If you don't have a detailed, social media plan to reach out to your most profitable target audience, to increase business as well as maintain your most loyal customers, we'd love to talk! We'd be happy to offer a 3o minute marketing assessment, complimentary. Call us: 703 922 2442.